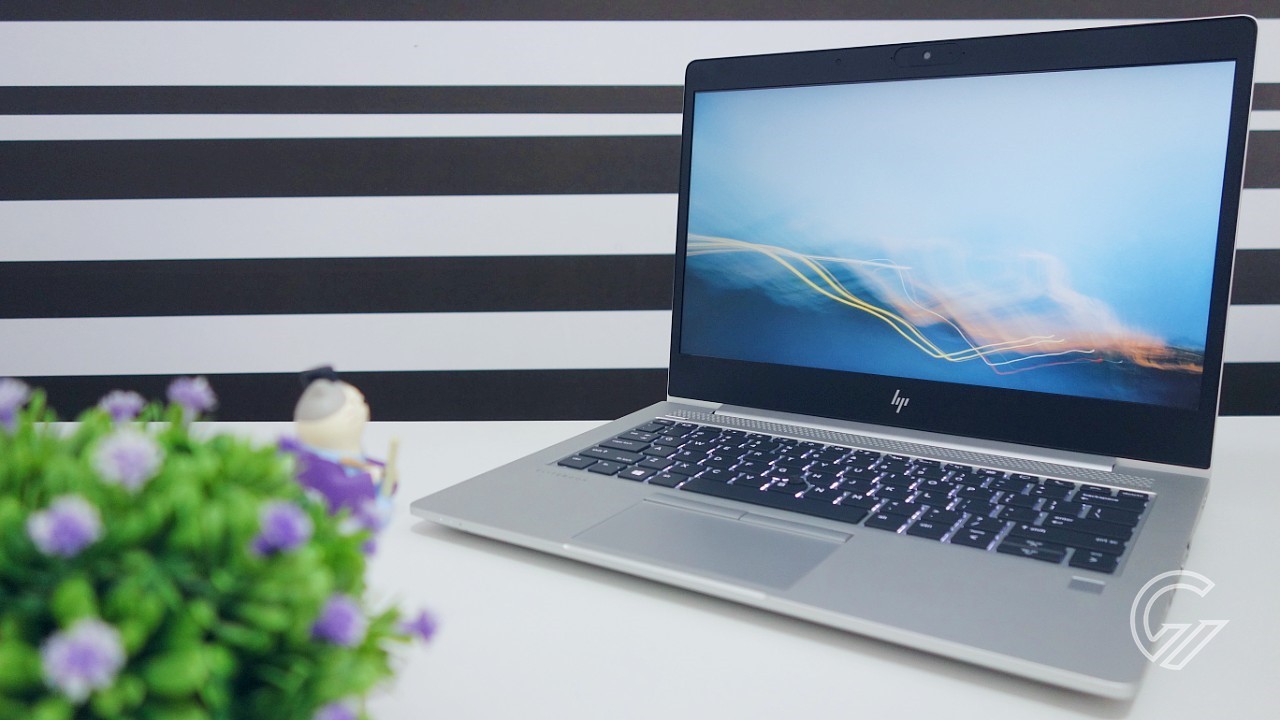 Gadgetren – HP is still one of the brands well-known for its business class products.
One of them is the HP EliteBook 735 G6 as a laptop targeting young business people and SMEs. Sold for IDR 16,899,000, this laptop is staying up to support the high mobility and flexibility of today's workers, is this laptop really like that?
From the outside, the HP EliteBook 735 G6 presents a minimalist and premium design like the top-class line of the HP Specter. Not too many knick-knacks are displayed on the lid in addition to the modern HP logo that looks like four slashes.
Indeed, at first glance the design is not as innovative as some mainstream laptops, but on the other hand this laptop design gives a calm aura so that it is suitable for use by professionals when meeting or other formal activities.
Wrapped by a silver aluminum chassis, the HP EliteBook 735 G6 really looks very classy and will certainly be compatible with a variety of other devices or accessories.
Having a fairly slim body with a thickness of 1.77 cm, this laptop provides connectivity that varies from two USB-A 3.1 Gen 1 ports, USB-C, HDMI 2.0, Ethernet, audio combo jack, and docking connector. There is also a slot for the SIM card, but unfortunately it is closed so it cannot be used for this one variant.
When opening the lid that can be lifted with just one finger, I was immediately presented with a 13.3-inch screen with a bezel that was quite large for today's laptops in its class. But the thick bezel certainly does not mean without reason.
At the top of the screen there is an HD webcam that has a shutter so that the camera can be closed to provide more privacy so it is not used by irresponsible people. In addition, the large bezel allows the palm rest area to have a size that matches the position of the hand when typing.
However, it is hoped that HP can trim the bezel even further by giving a 16:10 or even 3: 2 ratio screen. While for the screen itself carries IPS panel 1080p 60FPS HD resolution which has become a standard today.
The screen has also been equipped with an anti-glare coating that works very well in minimizing light reflection. Content that appears on the screen can still be seen quite clearly when the laptop is used outdoors.
In everyday use, the screen of the HP EliteBook 735 G6 feels quite soothing because it does not make the eyes get tired quickly because the screen produces light that is relatively soft. The displayed image also looks sharp and looks detailed.
Under the screen there is a keyboard that is quite comfortable to use with the right distance between the keys. For those who have used an HP laptop before, it will feel familiar with the keyboard that is owned by the HP EliteBook 735 G6.
Interestingly, there is a trackpoint in the middle of the keyboard which is useful when cursor movements are more subtle and precise than the touchpad. Also on the touchpad there are two physical mouse buttons for those who prefer to use them.
While the inside of this laptop is embedded AMD Ryzen 7 PRO 3700U processor which has 4 cores and 8 threads to support today's multitasking needs. Processors manufactured with 12nm fabrication have a maximum boost clock reaching 4GHz and 15 Watt TDP.
The presence of AMD Ryzen 7 is one reason why this laptop can look sleek, but still has powerful specifications. Accompanying the processor is the AMD Radeon Vega 10 2GB which will handle graphics processing, 8GB Single-Channel RAM, and 512GB NVMe SSD storage.
Combining Ryzen 7 with SSD storage solutions results in a very responsive system in everything from navigating Windows or opening multiple tabs in the browser though. Plus the loading process is much shorter so you don't need to wait too long.
Fast processor performance can also be seen in the Cinebench R20 test results of 1,347 points. A high enough number for a laptop processor considering its TDP is only 15 Watt. With these specifications, the HP EliteBook 735 G6 managed to provide a satisfying experience because all the activities that I did could run smoothly.
Then what if you want to be taken to play games? With the presence of the AMD Radeon Vega 10, the HP EliteBook 735 G6 is still quite capable of running casual or lightweight games. When tested playing Counter Strike: Global Offensive, I can get more than 60FPS even up to 80FPS in certain scenes for Medium graphics settings at 720p resolution.
Therefore, this laptop is still very possible if you want to be used as a short entertainment device when you are bored and want to spend time.
Of course performance is not the only factor that must be considered in a business class laptop. Long battery life will provide comfort for using a laptop without having to worry about finding a power outlet and fortunately the HP EliteBook 735 G6 is superior in this regard.
When tested using PCMark 8 Work Mode which simulates typical office activities in general continuously, laptops that use Ryzen 7 PRO 3700U managed to get a score of 6 hours 41 minutes. Far above the average mainstream laptop which is usually only able to last 2 hours.
With that high number, this laptop can certainly be comfortably carried by meetings or when forgetful about carrying a charger because it can easily pass through various activity sessions. But of course the battery life depends on how heavy the performance is needed.
As for charging, I need to wait 2 hours from the condition of 14% to be completely full. However, to reach 98%, it actually only takes 1 hour 37 minutes so that the last 2% requires a much longer time. Interestingly, the adapter that comes in the sales package has a relatively small size.
With all these capabilities, HP also provides a variety of mainstay software such as HP Client Security, HP Jumpstart, HP Power Manager, HP Recover, to HP Sure Sense to keep laptops prime and protected from malware.
Last but not least, the HP EliteBook 735 G6 also has a finger scan sensor that supports Windows Hello Fingerprint so that the login process is easier and safer thanks to biometric authentication.
Advantages
Smooth performance without lag
Have a long battery life
Premium design suitable for business
Full of helpful features like a fingerprint scanner
Not noisy
Deficiency
The display bezel is still large
Prices are relatively higher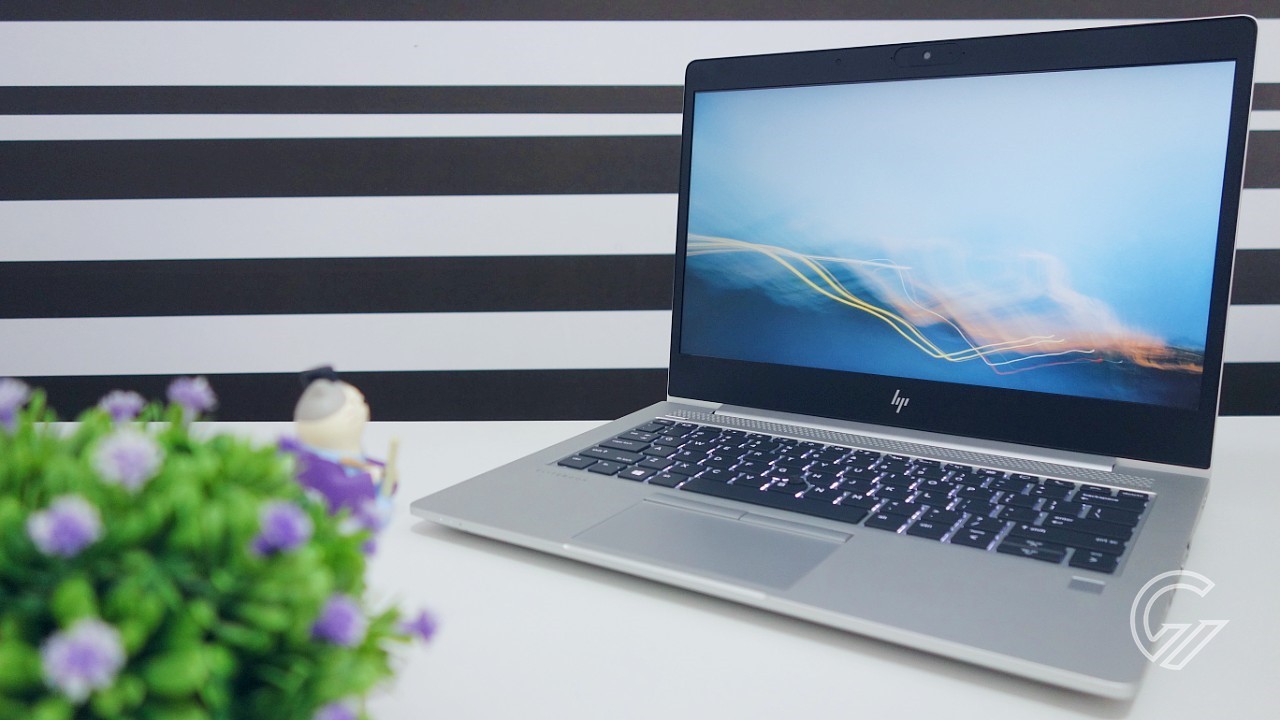 Rating Editor

Rated 4.5 stars

Outstanding
---
HP EliteBook 735 G6

Reviewed by:

Released in: July 18, 2020

Last updated: July 18, 2020
---